MR-X is a liquid with ph of approximately 2.7 physically extracted from a mineral (a kind of grass peat) in the diatomaceous earth layers (several meters to several dozens of meters underground). Those layers were created several hundred years ago by accumulation of marine single cell diatoms containing much chlorophyll (kelps, planktons).

It contains a proper balance of microminerals and amino acids. This natural mix promotes growth of crops and improves their inherent "umami."

Once you use it, you will quickly notice that the leaves become thick and rich in color. The root spread is outstanding. The thick leaves will improve the taste, volume, and freshness.

The point is the well-balanced mix of ingredients.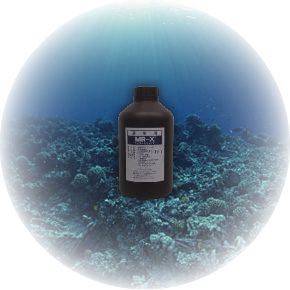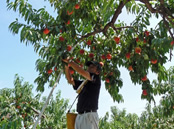 We have studied the marine substance, humin, from many years ago, which abundantly contains amino acids, citric acid, vitamins, enzymes, and minerals. The first practical application of this humic substance is the soil conditioner "MR-X" which we released in 1993. The MR-X exhibited its effectiveness clearly. For example, in a field with MR-X sprayed, the crops had thicker roots, their leaves and stalks grew healthfully with vivid colors, and the fruits were more sweet and tasteful than ever. Many farmers who used the soil conditioner for their organic farming and pesticide-free farming responded with the following comments: "I could cultivate strong crops that can endure cool summer and hot summer," "Good old smell returned to my rice paddies." These responses made us more confident of the effectiveness of the humic substance.

Elemental analysis of MR-X [Unit: ppm (fraction of a million), measured by ICP-AES]
| Magnesium | Calcium | Silicon | Manganese | Copper | Iron |
| --- | --- | --- | --- | --- | --- |
| 92 | 240 | 38 | 6.8 | 0.62 | 20 |
| Zinc | Aluminum | Natrium | Sulfur | Strontium |
| --- | --- | --- | --- | --- |
| 3.1 | 330 | 91 | 1170 | 2 |
Composition of amino acids
Glycine, alanine, lysine, leucine, valine, phenylalanine, proline, isoleucine, glutamic acid, arginine, serine, aspartic acid, threonine, tyrosine, histidine, methionine, cystine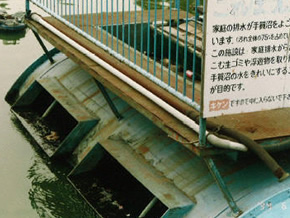 Teganuma in Chiba
The worst continuously for 19 years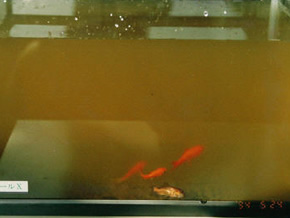 May 24, 1994
Start a purification test by releasing gold fishes in Teganuma in Chiba.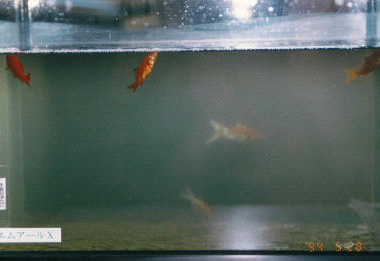 May 28
Put MR-X blocks.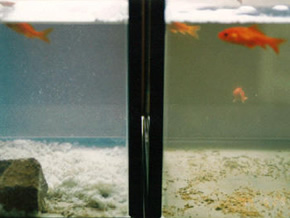 May 29, after 24 hours
Objects like cotton are contamination.
Zone with MR-X applied is shown to the left, zone with no treatment is shown to the right.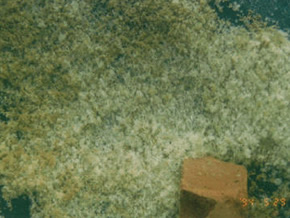 May 29, view from upside
Water is clear and bottom can be seen.
Cotton-like sediments emerge and water becomes clear.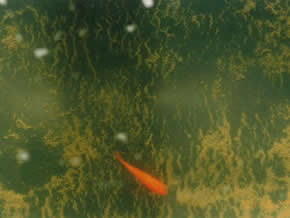 May 29, view from upside
Water is cloudy.
Without MR-X block, water loses clearness and becomes cloudy.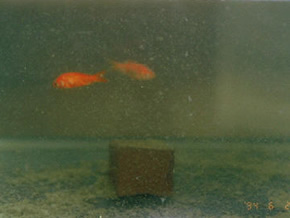 Retest on June 2, after 5 hours
Snow-like floating matters emerge.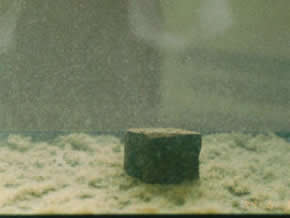 Retest on June 3
State after 24 hours: Floating matters settle down and water becomes clear.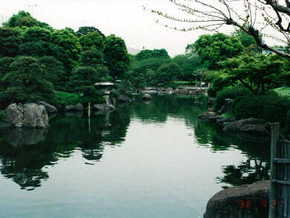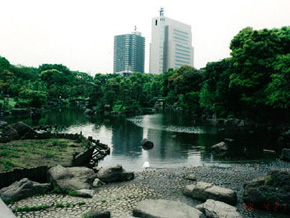 In the middle of June in 1997, 6 to 7 dead carps floated in a pond of a public park in Sumida Ward of Tokyo on consecutive days over 2 weeks. In response to the complaints from the neighborhood residents, the park administration staff had to remove the dead carps in early morning every day.
After 15 L of MR-X was put in the pond of 100 tons water, dead carps no longer appeared from the following day. Since then, because of the improved water quality, there have been no dead carp floating as of March 31, 1998. The sludge accumulated from long ago seems to be alleviated. As suggested by this example, MR-X is an ultimate choice for managing water for organisms because of the following advantages: low cost, no administration effort once applied, usable for emergency action to water quality deterioration.
Excerpted from report by a civil engineering office
* Rapid purification may cause pH shock to fishes. Apply it in multiple stages while taking measurement.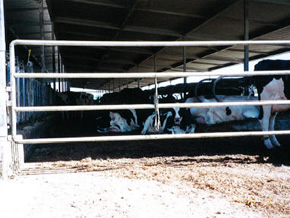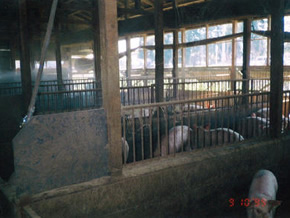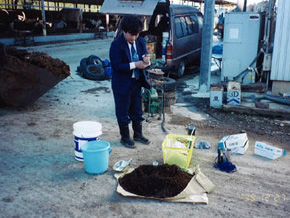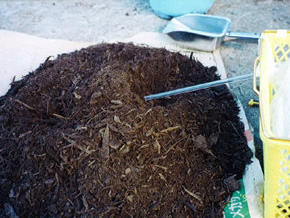 Mix MR-X at one to thousand ratio to cattle manure and take measurement.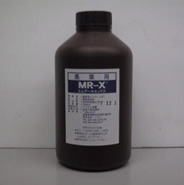 open price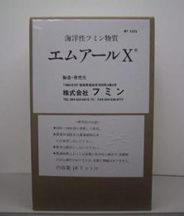 open price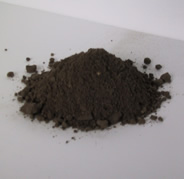 Humus soil with ph of approximately 2.7
* Bad smell prevention
Livestock excreta, sludge, chemicals
Mix at one to thousand ratio in target material.
* Water purification
One thousandth of water amount
* Soil improvement
Mix 50 kg for 1 Tan (approximately 991.7 m2)
open price